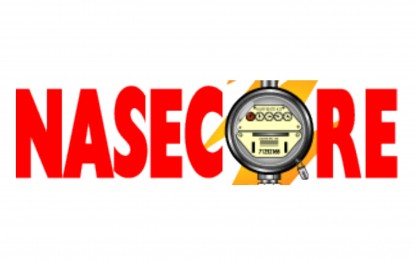 MANILA – Electricity consumer advocacy group, National Association of Electricity Consumers for Reforms, Inc. (Nasecore), has opposed the House Resolution 1776 that urged lawmakers to conduct an inquiry on the alleged overreach of the National Electrification Administration (NEA) on the appointment of general managers of electric cooperatives.
In a letter to House of Representatives Committee on Energy chairman Juan Miguel Macapagal Arroyo dated May 24, Nasecore executive director Rafael Antonio Acebedo said NEA commits no overreaching in the selection of general managers of electric cooperatives.
The House resolution filed by Representatives Presley De Jesus, Sergio Dagooc, Godofredo Guya, and Adriano Ebcas claims that the NEA Board "have absolutely no power to select and appoint the general manager or the power to designate a 'probable appointee' for the position of general manager of the Benguet Electric Cooperative, Inc.".
"(I)t is inherent in the functions of the NEA to 'supervise the management and operations of all electric cooperatives'," Acebedo said, quoting Section 4 of the Republic Act 10531 or the National Electrification Administration Reform Act.
He also cited that NEA may exercise the following powers and functions: issue preventive or disciplinary measures including, but not limited to, suspension or removal and replacement of any or all of the members of the board of directors and officers of the electric cooperative and appoint independent board of directors in the electric cooperative.
Acebedo added the House resolution does not serve any public interest.(PNA)