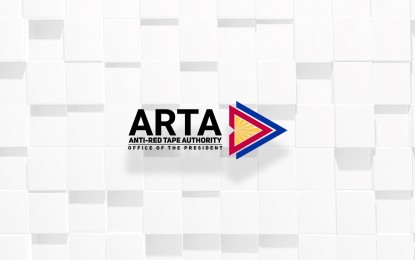 MANILA – All trade regulatory government agencies (TRGAs) are now mandated to get on board with the TradeNet, an interoperable online platform to reduce processing time and harmonize the permitting procedures involved in import and export, per the memorandum circular recently issued by Anti-Red Tape Authority (ARTA).
The memorandum circular issued by ARTA on March 5, 2021 provides all 73 identified TRGAs with the guidelines for the mandatory onboarding with TradeNet, a move endorsed by the Ease of Doing Business and Anti-Red Tape Advisory Council.
The guidelines also provide the TRGAs with a timeline of activities that must be observed in the process of onboarding within a span of 10 weeks from the issuance of the memorandum circular. Failure to comply may be a ground for the filing of appropriate administrative sanctions.
The TradeNet was developed and implemented by the Department of Finance and the Department of Information and Communications Technology in 2017.
However, the platform has only two agencies that are live pilot users to date. Four agencies are in the preparatory stage of going live, 13 agencies are undergoing process refinements, while 26 are admitted for configuration and linking.
In the memorandum circular, ARTA cited that the complete mandatory onboarding of the agencies involved in approving import and export permits and clearances, processing and monitoring entry of goods, and other trading requirements in economic zones are necessary to "effectively implement trade facilitation in the country, promote whole-of-government approach, generate more investments, and improve ease of doing business".
This move is also in line with President Rodrigo Roa Duterte's Administrative Order 23 signed Feb. 21, 2020 which directs all agencies to eliminate overregulation in the government to promote efficient delivery of services and improve ease of doing business in and the competitiveness of the country.
Trading Across Borders is one of the indicators of the Doing Business Index of the World Bank which looks at an economy's regulatory environment in terms of the ease of importing and exporting. In the 2020 Doing Business report, the Philippines ranked 113th among 190 economies on the said indicator. (PR)