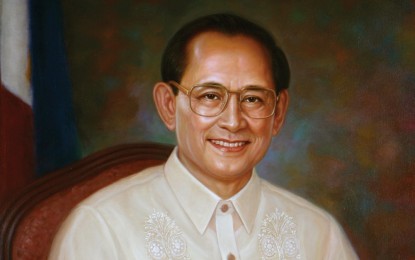 MANILA – Department of Transportation (DOTr) Secretary Jaime Bautista on Monday hailed former president Fidel V. Ramos for his role in "restoring democratic processes" in the Philippines and his legacy of creating "new standards" for government employees.
In a statement, Bautista expressed his and the DOTr's "deepest condolences" to the family of Ramos and noted his role as a "key figure" in the EDSA People Power Revolution.
"The legacy of President Ramos to the country extends to countless generations of Filipinos after he changed the course of Philippine history as one of the key figures in the world's first bloodless revolution in modern times," Bautista said.
He said much of the "structural stability" of the Philippine government came from his role in restoring democratic processes.
"The former general relished the adulation of ordinary Filipinos wherever he went, while his tireless work ethic when he was in office created new standards for government employees," he said.
Ramos passed away on Sunday at the age of 94. He served as the president of the Philippines from 1992 to 1998.
"The man, the general, the President truly made his mark. He has set down his cigar one final time. A final salute to you, our beloved FVR," he said. (PNA)