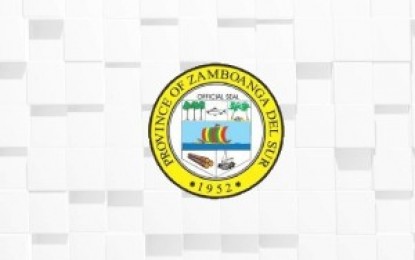 ZAMBOANGA CITY – Zamboanga del Sur Governor Victor Yu announced on Wednesday that he has tested positive for coronavirus disease 2019 (Covid-19).
In a statement, Yu said the result of his test was released by the provincial health office on Tuesday.
However, Yu said he will continue to discharge his duties as governor to ensure the provincial government's continuous service to its constituents.
"In the spirit of transparency, I am announcing that I tested positive of Covid-19. I am presently experiencing mild to moderate symptoms (cough, colds, head and body aches). Right now, I am confined at the hospital for faster recovery and for the welfare of my family and those around me. But I am continuously working through phone calls and virtual meetings," he added.
He urged the residents of the province to continue to observe proper health protocols "as we cannot see our enemy".
"Stay well, my beloved Zambosurians," he added.
The province of Zamboanga del Sur remains under general community quarantine (GCQ) with heightened restrictions until September 7 based on the approved resolution of the National Inter-Agency Task Force for the Management of Emerging Infectious Diseases (IATF-EID).
The latest data from the Department of Health-9 (DOH-9) showed that the province of Zamboanga del Sur has 7,219 confirmed cases of Covid-19, with 5,644 recoveries, 1,353 active cases, and 222 deaths. (PNA)