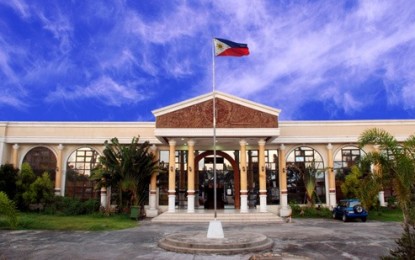 MANILA – The Taguig Regional Trial Court sentenced on Tuesday 10 members of the extremist Maute Group to up to 40 years imprisonment for the abduction of six saw mill workers, two of whom were beheaded, in Butig, Lanao del Sur in 2016.
Among the 10 found guilty of kidnapping and serious illegal detention with murder was Dr. Russell Langi Salic, a physician who was ordered extradited to the United States in 2018 for alleged involvement in terroristic activities.
Presiding Judge Marivic Vitor of Branch 266 also sentenced to 20 to 40 years of imprisonment Ominta Romato Maute (alias Farhana), Mashuri Abdul, Sohayle Mohammad Cader, Jomar Labay, TJ Tagadaya Macabalang, Wendell Apostol Facturan, Musali Mustapha, Zack Villanueva Lopez, and Ausa Abdullah Mamasapano.
It was not indicated if Salic is indeed in the US while the others are detained at Camp Bagong Diwa in Bicutan.
Mustapha, Facturan, Mamasapano, Lopez and Macabalang were also convicted on Sept. 29, 2020 for the bombing of the Davao Night Market on Sept. 2, 2016.
The blast killed at least 15.
Complainants Gabriel Tomatao Permitis, Alfredo Sarsalejo Cano-os, Esperanza Permitis, Adonis Antipisto Mendez, and Julito Permitis Janubas, were told that they were abducted on suspicion that they were government spies.
Two of their co-workers, Jaymart Capangpangan and Salvador Janubas, were beheaded six days later.
Their remains were recovered inside sacks in Barangay Bayabao Poblacion.
A 2018 Associated Press report said Salic (alias Abu Khalid) had said he wanted to join the Islamic State and that "it would be a great pleasure if we can slaughter" people in New York.
Transaction records obtained by the Federal Bureau of Investigation and US courts showed that Salic allegedly sent about USD423 from the Philippines in May 2016 to an undercover FBI agent posing as an Islamic extremist to help fund the planned attacks; made multiple money transfers in 2015 and 2016 in support of the Islamic State group ranging from USD180 to USD435 to Australia, Lebanon, Malaysia, and Palestine; and sent money twice to Bosnia in April 2016.
The funds were sent through an international money transfer agency in Cagayan de Oro City, where he worked in a hospital. (PNA)