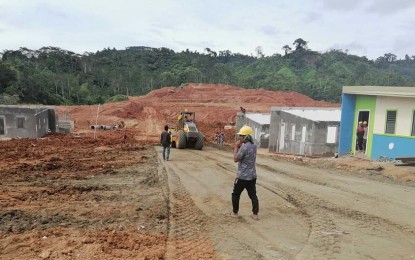 MANILA – The Department of Human Settlements and Urban Development (DHSUD) has created seven sub-technical working groups (STWGs) to revisit housing laws and policies.
Under Special Order No. 2021-076, the STWGs will review the technical standards of Batas Pambansa 220, the law that authorizes the former Ministry of Human Settlements to establish and promulgate different levels of standards and technical requirements for economic and socialized housing projects in urban and rural areas.
The members are DSHUD officials, who must be practicing lawyers and are currently employed under the Housing and Real Estate Development Regulation Bureau, DSHUD's legal services, and its various regional offices, the agency's statement said on Saturday.
Each STWG will have at least a month to develop and submit its final drafts of housing policies and guidelines.
Among the STWG chairpersons who are all lawyers are Angelito Aguila to manage housing classification or categorization and its price loan ceilings and review the public rental housing policy; Roberto Mauro Palma Gil for the issuance of temporary license to sell; Michael Victor Tezon for the extension to complete housing projects; Jann Roby Otero for the one-stop processing center; and Richard Manila for guidelines on how balanced housing program is utilized/implemented and the basis for the amount determination.
Each chairperson must ensure that the revisitation of the housing policies and laws would be complete within the year.
"This review is part of our proactive measures to keep the housing sector vibrant and to ensure that all existing policies remain relevant and adaptive to the changing times. We need to update previously issued policies to sustain the gains in the housing and urban development sector," DHSUD Secretary Eduardo Del Rosario stated. (PNA)