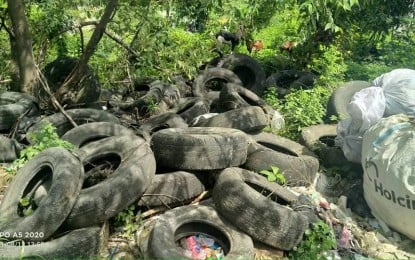 ILOILO CITY – Iloilo City, for the third straight year, will relaunch its sustainable cleanup drive in response to the increasing dengue cases here and to remind residents of the importance of clean surroundings.
Councilor Alan Zaldivar, the chairperson of the committee on health of the Sangguniang Panlungsod, said on Tuesday that for the third time, they will launch the citywide cleanup drive at 6:30 a.m on Aug. 21.
Following the launching, officials expect barangays to continue with the cleanup drive, which was first launched in 2019, every Saturday or Sunday.
"We target neighboring barangays to join in the launching that will be held at Barangay Tanza Esperanza gym," Zaldivar said in an interview.
He added that the cluster of Barangays Tanza Esperanza, Rizal Pala Pala 1, Malipayon, and Timawa Zones 1 and 2 are swampy and have stagnant waters.
Fire trucks of the Bureau of Fire Protection (BFP) will be sounding their sirens while church bells will be tolling to awaken residents and join the campaign dubbed "Ugsaran Tinluan Para Balatian Malikawan sa Tion sang Pandemya (Clean Surroundings to Avoid Sickness amid the Pandemic)".
During the launching, barangays will be taught the proper conduct of cleanup to remove breeding grounds of mosquitoes.
They will also be giving out larvicides to be used in swampy areas.
Zaldivar said the latest figure from the City Health Office (CHO) showed that as of July this year, the metro has recorded 194 cases.
The Public Information Office (PIO) reported that 83 of the city's 180 barangays have recorded dengue cases from January to July this year.
"We should not be complacent, especially that we are still facing the challenge of Covid-19," he said. (PNA)