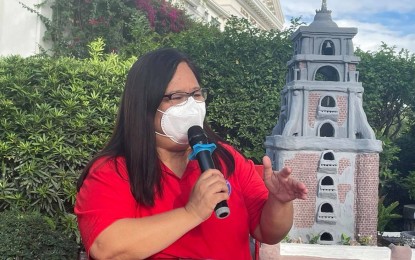 LAOAG CITY – The province of Ilocos Norte continues to implement measures to ensure stable prices of pork supply in the market.
As one of the three remaining provinces in mainland Luzon, along with Abra and Apayao, that is free from the African swine fever (ASF), Dr. Loida Valenzuela, provincial veterinarian said in an interview on Monday that prices of pork are soaring.
If not regulated, Valenzuela said the province will also face a shortage in pork and its by-products, like their popular bagnet (deep-fried pork belly) and longganisa (minced meat sausage).
Of the three ASF-free provinces, Valenzuela said Ilocos Norte has the biggest number of hogs, about 88,000, that is sufficient to supply the local demand for three to four months.
"With this, we recommended to export only 50 piglets per month until the number of livestock population and their prices are back to normal," Valenzuela said, adding that an executive order limiting the number of sales and outflow of hogs will be finalized and released soon.
Longganisa prices increased from PHP240 to PHP280 per kilo and bagnet from PHP400 to PHP480.
As ASF spread, Ilocos Norte is tightening its watch on the entry of smuggled pork and other meat products through private vehicles that have no proper freezing equipment for long-distance shipping.
The provincial veterinarian added she is grateful for the cooperation of the community as these hot items are intercepted by authorities.
Aside from threatening the province's ASF-free status, Valenzuela said smuggled meat could also bring in bacteria like salmonella, that can cause diarrhea, fever, and stomach cramps. (PNA)