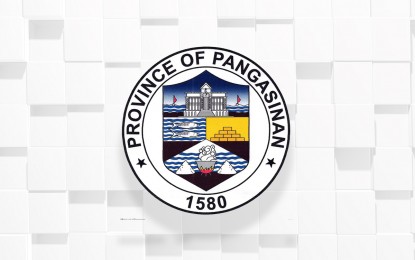 LINGAYEN, Pangasinan – The Pangasinan Provincial Health Office (PHO) has recorded eight new Delta variant coronavirus disease 2019 (Covid-19) cases in the province.
In an interview on Wednesday, PHO chief Dr. Anna Ma. Teresa de Guzman said the new Delta variant cases are being monitored and investigated.
"Dahil ito (Delta variant) ay mula sa ibang bansa, mahalaga na yung mga napa-positive na overseas Filipino workers natin na dumarating sa Pilipinas ay kailangang malaman kung anong klase ng variant ang naka-infect sa kanila. (Since the variant was from other countries, it is important to know what variant has infected the overseas Filipino workers (OFWs) who have tested positive for Covid-19)," she said.
She added the spike in the number of Covid-19 cases might be because of the presence of the Delta variant.
Pangasinan recorded 11 Covid-19 Delta variant cases as of August 31.
De Guzman attributed the surge of the Covid-19 cases to the intensified contact tracing and testing and the operation of the provincial molecular laboratory with its other swab specimens being sent to Baguio General Hospital.
"What we do is conduct random testing and request the Department of Health for genome sequencing of the OFWs," she said.
As of August 31, Pangasinan recorded a total of 16,266 recoveries out of the 20,175 confirmed Covid-19 cases with 766 total deaths and 3,143 active cases.
Meanwhile, Pangasinan remained under modified general community quarantine (MGCQ) until September 7, except for the three localities that are under higher quarantine status.
This was announced by the provincial government on its official page on Tuesday afternoon, adding it was still waiting for the decision of the National Inter-Agency Task Force for the Management of Infectious Diseases (IATF-EID) on its request to shift to heightened general community quarantine (GCQ).
The Pangasinan Inter-Agency Task Force for the Prevention and Control of Covid-19 is requesting the national government to place the whole province, including Dagupan City, under GCQ with heightened restrictions from September 1 to 15.
In his letter to the IATF-EID last week, Governor Amado Espino III said the escalation of the quarantine risk qualification to GCQ with heightened restrictions shall allow the province to implement more stringent protocols to curb the rapid spread of the disease.(PNA)