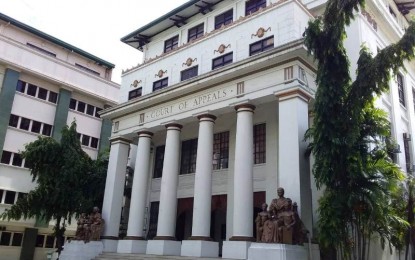 MANILA – The Court of Appeals (CA) has dismissed a labor suit filed against hotel owners by two workers who were dismissed after they were implicated in the illegal drug trade in their workplace.
In an eight-page decision written by Associate Justice Pamela Ann Maxino and recently made available online, the appellate court's Nineteenth Division dismissed the suit filed by workers Hector Tariao and Conrado Bustillo against J. King & Sons Co., Inc., the owner of Prince Court Hotel And Restaurant (PHCR).
In 2015 the hotel owners entered into a contract of lease for the exclusive use and operation of PCHR for three years up to Dec. 31, 2018, with AAY Management Service.
AAY, in turn, entered into a service agreement with Work Fundamentals and Endeavors Inc. to provide workers for the operation of PCHR including the two petitioners, Tariao and Busllio, who were assigned by Work Fundamentals to work at PCHR as guest service attendants.
On Nov. 16, 2016, a police drug buy-bust operation at PCHR resulted in the arrest of a guest service attendant Darwin Alejandrino, who said the petitioners along with other workers in the hotel are engaged in the illegal drug trade.
As a result, the petitioners were suspended pending an administrative investigation but were later reinstated.
In 2017, AAY and Work Fundamentals decided to terminate their service agreement. AAY then informed petitioners that it is terminating its employment since their employment is supposedly coterminous with its contract with Work Fundamentals.
The two then filed a labor complaint which also impleaded J. King and its officers.
The petitioners said they should be considered employees of J. King which owns PCHR.
In 2018, the National Labor Relations Commission (NLRC) rendered a decision and ruled that Work Fundamentals is a legitimate labor contractor and that petitioners are considered employees of Work Fundamentals and not of J. King.
The case was then taken to the CA, which said the two "cannot be considered as employees of J. King."
"It is true that J. King owns PCHR, which is just a brand name and not an entity of its own. However, it is undisputed that PCHR was leased to AAY for its exclusive use and operation," the court said.
It added that J.Kin "is not in any way involved in the operation and management of PCHR and was apparently dragged into the case." (PNA)