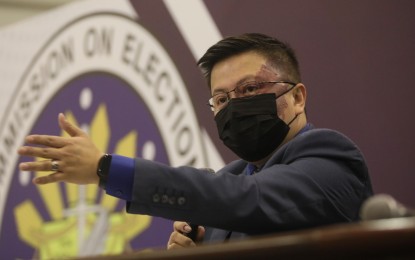 MANILA – Poll watchdogs Parish Pastoral Council for Responsible Voting (PPCRV) and the National Movement For Free Elections (NAMFREL) have been accredited by the Commission on Elections (Comelec) as its citizen's arm in all plebiscites to be held until next year.
Acting Comelec spokesperson John Rex Laudiangco said this is the first time that the poll body accredited citizens' arm for a particular period.
"Before, they will file for accreditation for a specific election but due to a change of Comelec policy and we noticed that we will be holding plebiscite one after another, we accredited them until May 2025 polls," he said in a press briefing Thursday.
He noted that the Comelec approved the accreditation during its en banc session on Wednesday.
"The en banc promulgated two separate resolutions granting Namfrel and PPCRV as citizens arm of the Comelec. They are the acknowledged and registered citizens arm of all the plebiscites. For all electoral exercises such as but not limited to special elections, all plebiscites, initiatives, referendum, recall elections…until the 2025 National and Local Elections," Laudiangco added.
Laudiangco also noted that other groups may still apply for accreditation.
Both groups have been partners with the poll body in past elections.
PPCRV is led by business leader Evelyn Singson while information technology expert Angel Averia Jr. is the acting chairman of Namfrel. (PNA)