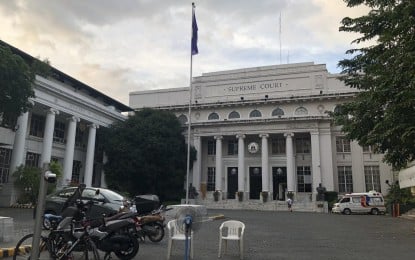 MANILA – The Supreme Court (SC) has extended until June next year all notarial commissions which would expire by the end of 2021.
It was the third extension granted by the SC since the onset of the Covid-19 pandemic last year.
In a statement on Tuesday, the high court said that due to the continuing difficulties imposed by the health crisis, all notarial commissions set to expire will remain valid until the first half of 2022.
"All notarial commissions granted in 2019 and whose validity had been previously extended until December 31, 2021 pursuant to the Court's December 1, 2020 and June 22, 2021 Resolutions are deemed further extended and shall thus remain valid for an additional period of six months beginning January 1, 2022 until June 30, 2022," the SC stated in a two-page resolution signed by en banc Clerk of Court Marife Lomibao-Cuevas.
During the six-month period, notaries public whose terms are deemed extended pursuant to the latest resolution shall continue performing notarial acts using their existing seals.
A notarial commission refers to the grant of authority to perform notarial acts and to the written evidence of the authority.
The latest extension was brought about by the request of lawyer Rameses Victorius Villagonzalo, who sought to extend the validity of his notarial commission issued in 2020 and is set to expire on Dec. 31, 2021.
The resolution has been circulated to the Office of the Bar Confidant, Integrated Bar of the Philippines, Philippine Bar Association, and Judicial Reform Initiative. (PNA)