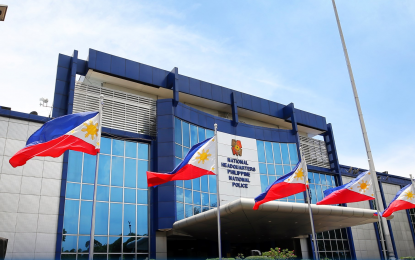 MANILA – The Philippine National Police on Wednesday reported 165 new recoveries, increasing its tally of personnel who recovered from Covid-19 to 31,814.
The PNP, however, logged 129 new cases, placing active cases at 1,787.
PNP deputy chief for administration Lt. Gen. Joselito Vera Cruz, meanwhile, said the PNP's Covid-19 death toll reached 101 after another cop succumbed to the deadly virus.
He said the latest fatality is a police corporal aged 35 and assigned to the PNP directorate for operations.
The victim is still to be vaccinated of any Covid-19 vaccine at the time of infection and subsequent death.
The only jabs the fatality was known to have taken were flu/pneumococcal vaccine which he received in 2019 and 2020, respectively.
Vera Cruz said the fatality tested positive for Covid-19 via reverse transcription-polymerase chain reaction (RT PCR) last Aug. 5 and died at the Rizal Medical Center on Aug. 23 due to Covid-19 pneumonia with critical features. (PNA)