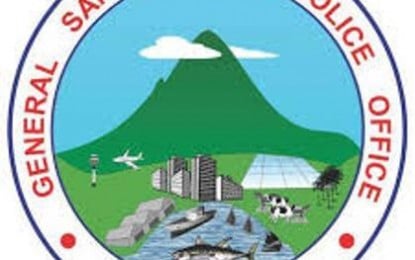 GENERAL SANTOS CITY – The city police office has revived its campaign to clear the streets here of illegally parked vehicles and terminals in line with local and national government regulations.
Lt. Col. Dominador Palgan Jr., head of the city traffic enforcement unit (TEU), said Friday they towed an initial five vehicles composed of tricycles and motorcycles that they found obstructing traffic in major streets in the city.
Palgan said the first stop of their random enforcement operation covered the Mateo Road and San Miguel Street in Barangay Lagao; Magsaysay Avenue; and Cagampang Street in Barangay Dadiangas South.
He said they have scheduled more unannounced inspections in other areas here to check for possible violators.
"We will also expand our monitoring to ensure the proper compliance by our motorists to traffic regulations," he told reporters.
Palgan said their enhanced operation aims to enforce proper discipline and compliance among motorists with the provisions of Republic Act 4136 or the Land Transportation and Traffic Code.
Section 46 of the law prohibits drivers from parking vehicles or permitting them to stand, whether attended or unattended, on road intersections, crosswalks, within six meters of the intersection of curb lines, within four meters of the driveway entrance of a fire station, within four meters of a fire hydrant, and in front of a private driveway.
Parking is also not allowed "on the roadway side of any vehicle stopped or parked at the curb or edge of the highway" and "at any place where official signs have been erected prohibiting parking."
"Vehicles parked along road lanes even while on hazard mode constitutes illegal parking," Palgan said.
He said parked vehicles on hazard mode and unattended or without the driver inside may be towed by traffic personnel.
The towed vehicles, which were sent to the TEU impounding facility, may be released upon the payment of appropriate fines, Palgan said.
He said they conducted a series of information campaigns among motorists and public utility vehicle drivers and operators regarding the move before launching the inspections.
He said they are hoping that motorists would heed their warnings to avoid facing fines and other sanctions. (PNA)