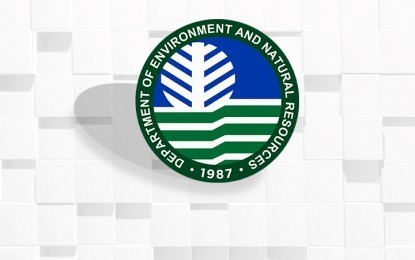 MANILA – The Sandiganbayan has cleared three officials of the Department of Environment and Natural Resources (DENR) in Region III of graft charges filed 13 years ago.
The anti-graft court acquitted Regidor De Leon, regional executive director; Leonardo Aggabao Jr., regional technical director; Fernando Clerigo, an engineer, in a 2008 complaint for alleged violation of Republic Act 3019, otherwise known as the Anti-Graft and Corrupt Practices Act, according to an 11-page decision written by Associate Justice Oscar Herrera Jr. on October 8 and recently published online.
Complainants Jaime Lazaro, Salvador Osita and Monico Waje of Barangay Boltok in Sta. Cruz, Zambales claimed the trio canceled their survey plans without notice and hearing and before the scheduled ground verification survey, thus giving unwarranted benefits to contractor DMCI.
The complaints said the three officials misrepresented that a property, which they claimed they own, was submerged and part of the South China Sea and have become part of the foreshore, when in truth the same is actually situated in a land mass and not under water.
The questioned property was part of the 2,756 sqm area being developed and declared alienable and disposable by the City Environment and Natural Resources Office (CENRO) in Masinloc, Zambales.
Ruling for the DENR officials, the anti-graft court said "there was no showing whatsoever that the cancellation of the survey plans of private complainants was an unnecessary, improper or illegal invasion of a legally protected interest".
"On the contrary, the evidence indicate that it was intended to rectify or correct the erroneous approval of the survey plans of private complainants," the court ruled.
The tribunal also said it was unclear how the complainants were deprived of the chance to have their lease application approved by the court, noting that CENRO-Masinloc issued a certification, stating that Waje and Osita have no application for foreshore lease or any other public land applications. (PNA)