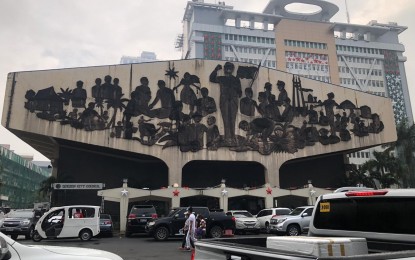 MANILA – A Quezon City official has warned the public about false allegations being thrown by some "paid trolls" to discredit the local government unit (LGU) now that the election season is heating up.
QC Legal Department head lawyer Orlando Paolo Casimiro, in a statement issued on Friday, called on the public to be wary of disinformation.
"Certain individuals are once again making false allegations against the Quezon City Government, in a bitter attempt to advance their political agenda. Despite the fact that their previous allegations were proven to be false, they remain undeterred," he said.
Casimiro said this time, the propaganda being spread by trolls involves alleged overpriced food packs that the LGU procured in December 2020.
He said detractors are even using a copy of an alleged purchase order (PO) to "add a tinge of legitimacy to their disinformation".
However, he said the trolls purposely left out some items in their "computation".
"From a total of 12 items in the official procurement, only nine items were included in their calculation. Also consciously omitted are the indispensable packaging costs, the labor and logistical costs of handling, repacking and delivery, costs of warehousing, and the supplier's taxes," Casimiro said.
In an SMNI News interview on Aug. 28, Anakalusugan party-list Representative Mike Defensor and Deputy Speaker Dante Marcoleta claimed that the QC LGU procured overpriced grocery items that were distributed to its constituents.
Previously, Defensor also exposed the procurement of alleged overpriced face shields, also in December last year, a claim likewise belied by the QC government.
On the latest claim, Casimiro said that every Filipino knows that the prices of food and grocery items increase every Christmas season.
He added that in December 2020, the first holiday season during the pandemic, the price surge of all basic and essential goods was even more pronounced as grocery shelves were empty and stocks were hard to find.
Casimiro even chided their detractors "sana po gumawa kayo ng konting research. Tutal libre naman po ito (it would help if you do a little research. It is free anyway)."
He emphasized that the Commission on Audit (COA) has examined the accounts of the QC government, including the questioned transactions.