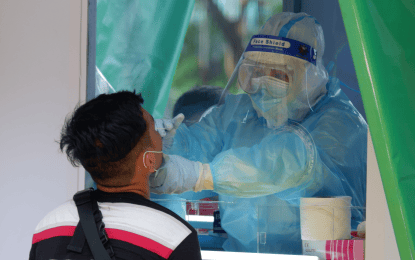 MANILA – The overall tally of coronavirus disease 2019 (Covid-19) recoveries nationwide climbed to 1,380,899 with 3,925 new recovered cases reported on Thursday.
The latest data from the Department of Health (DOH) show that the figure is equivalent to a 94.9 percent recovery rate of the country's total caseload which has reached 1,455,585 since the start of the pandemic last year.
The DOH also tallied 5,484 new cases, bringing the total number of active cases to 49,036.
Of the active cases, about 90.9 percent are mild, 3.7 percent are asymptomatic, 2.2 percent are severe, 1.62 percent are moderate, and 1.5 percent are in critical condition.
The DOH also logged 191 patients who have died, raising the death toll to 25,650.
According to the July 6 data, about 11.3 percent of 49,926 who were tested turned out positive for Covid-19.
The DOH noted that all labs were able to submit their data to the Covid-19 Document Repository System.
The department removed nine duplicates from the total case count, including six recovered cases.
Meanwhile, 152 cases previously tagged as recovered were reclassified as deaths.
To date, 57 percent of 3,500 intensive care unit beds, 45 percent of 19,500 isolation beds, 43 percent of 12,100 ward beds, and 36 percent of 2,800 ventilators dedicated to patients with Covid-19 are in use nationwide.
In Metro Manila, 43 percent of 1,100 intensive care unit beds, 37 percent of 4,800 isolation beds, 33 percent of 3,500 ward beds, and 31 percent of 1,000 ventilators dedicated to patients with Covid-19 are being used. (PNA)