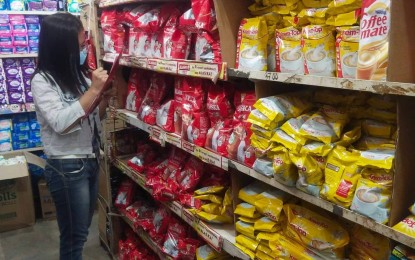 SAN JOSE DE BUENAVISTA, Antique – Retail store owners in Antique were told Friday to conform to the newly signed Automatic Price Freeze (APC) following the declaration of the state of calamity in the province due to the dengue outbreak.
The Department of Trade and Industry (DTI) in Antique is currently disseminating the APC among retail store owners and to the public to boost their awareness following the signing of the state of calamity by Governor Rhodora Cadiao on Thursday, according to Trade and Industry Development Specialist Glen Fernando in an interview.
Cadiao is the chairperson of the Provincial Price Coordinating Council.
"Although the APC has only been signed by the governor on July 21, but then it is already retroactive since the declaration of the state of calamity due to dengue outbreak," Fernando said.
The province was placed under state of calamity as per Resolution Number 47, series of 2022 approved by the Antique Provincial Board during their July 14 session.
Fernando said the APC is based on the current prices of basic commodities before the declaration of the state of calamity.
Under the APC, the 300 ml sweetened filled milk is sold at PHP54 to PHP60, instant chicken noodles (55 grams) from PHP7.65 to PHP10, and laundry soap (360 grams) from PHP17.70 to PHP22.
Prices of basic commodities differ in the municipalities because of the added transportation cost by the suppliers based on their distance.
"DTI is monitoring the prices of basic commodities daily to make sure that the stores are compliant," he said.
Fernando added that consumers have to check on the APC furnished among the stores in their municipalities so they could be guided accordingly.