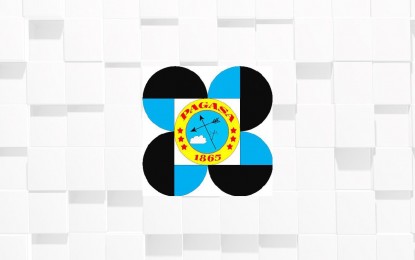 MANILA – Combined effects of intertropical convergence zone (ITCZ) and the easterlies are fueling flooding and landslide risk in parts of Luzon, the Visayas and Mindanao.
Rainfall during thunderstorms of both weather systems can set off flooding and landslides in some parts of the country, noted Philippine Atmospheric, Geophysical and Astronomical Services Administration (PAGASA) weather forecaster Raymond Ordinario on Friday.
Communities concerned must prepare accordingly even if the expected rainfall isn't continuous or of long duration, he said.
Rainfall of short duration may already trigger flooding and landslides in areas susceptible to these hazards, he added.
On Friday, PAGASA said ITCZ and the easterlies may bring cloudy skies with scattered rain showers and thunderstorms over Luzon's Metro Manila, Region IV-A (Calabarzon), Region IV-B (Mimaropa), Region V (Bicol) as well as Isabela, Aurora and Bulacan provinces; the Visayas' regions VI (Western Visayas) and VII (Central Visayas) aside from Mindanao's Region IX (Zamboanga Peninsula) as well as Basilan, Sulu and Tawi-Tawi provinces.
The remaining areas of the country may experience partly cloudy to cloudy skies with isolated rain showers or thunderstorms also due to ITCZ and the easterlies.
Some of the thunderstorms may be severe enough to trigger either flash floods or landslides.
ITCZ already brought moderate rainfall over Mimaropa's Palawan province and various areas of Romblon province, noted PAGASA hydrologist Ailene Abelardo.
She is not discounting the possibility that expected rainfall may cause water in Mimaropa's major waterways and respective tributaries to rise, spill into, and possibly flood surrounding areas.
According to PAGASA, major Mimaropa waterways likely to be affected are Occidental Mindoro province's Abra de Ilog, Caguray, Labangan, Magbando, Lumintao, Anahawin, Monpong, Amnay, Pola, Pagbahan, Mamburao and Ibod;
Oriental Mindoro province's Malaylay-Baco, Pulang Tubig, Mag-asawang Tubig, Butas, Pula, Agsalin, Bansud, Sumagui, Bongabong, Baroc, Bulalacao and Balete; Palawan's Abongan, Lian, Barbakan, Rizal, Caramay, Langogan, Babuyan, Bacungan, Iwahig Penal, Inagauan, Aborlan, Malatgao, Apurauan, Baton-Baton, Aramaywan, Ihawig, Panitian, Pulot, Lamakan, Kinlugan, Eraan, Tiga Plan, Malabangan, Ilog, Bansang, Conduaga, Culasian, Iwahig (Brookes), Okayan, Canipaan and Busuanga, Coron; Marinduque province's Tawiran-Tagum (Marinduque) and Boac as well as all rivers and tributaries in Romblon.
PAGASA said it will update its list of likely affected waterways if necessary.
The weather situation may improve beginning early next week, Ordinario said.
Such possibility is due to ITCZ's expected weakening and movement away from the country, he noted.

If that happens, he said the easterlies will prevail in the country. (PNA)