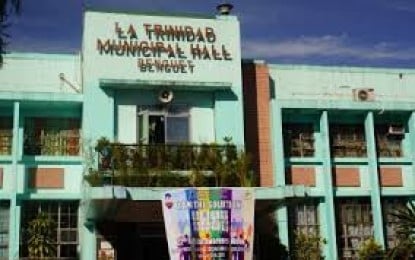 LA TRINIDAD, Benguet – The local government here expressed confidence it can still manage the finances required in managing the coronavirus disease 2019 (Covid-19) pandemic until the end of the year.
Mayor Romeo Salda, in an interview on Thursday, said the Office of Civil Defense (OCD)-Cordillera has transmitted PHP1 million that will cover the four months rental of the Concordia College on Longlong Road, which was converted as a temporary treatment and monitoring facility (TTMF) for mild and asymptomatic Covid-19 positive patients.
Salda said all savings for 2021 worth some PHP70 million, as well as the Disaster Risk Reduction Management (DRRM) fund, have been allocated for Covid-19 response.
Among the major expenditures of the local government unit (LGU) for Covid response include food for those at the TTMF, salaries for the job order employees like nurses, doctors, medical personnel, and contact tracers aside from security guards assigned at the facilities.
Salda said they just hired 20 nurses, two doctors, and security guards for the municipality-owned Strawberry Hotel and the Senior Citizens Center which have both been converted as TTMF for mild and asymptomatic Covid-19 positive patients.
He said they are just completing the beddings of the new facility at Longlong gymnasium that can accommodate 45 patients.
"We still have a lot of positive patients and we are catering to the mild and asymptomatic so that we can help decongest the hospital and prioritize their effort to manage the severe and critical cases," he said.
He said the purchase of vitamins for the frontline workers is also being managed.
The mayor said the municipality had earlier allocated PHP10 million for the purchase of vaccines but found out that municipalities are not among the entities allowed to enter into a tripartite agreement with the national government and a private supplier.
"We have asked the provincial government to help us by collating other municipalities who have allocated funds for vaccine purchase but in case we will not be able to use it because there are now several supplies coming in from the national government, we can reallocate it next year or realign for other purposes about Covid-19 response," Salda said.
At present, he said around 31 percent of the target eligible residents have been fully vaccinated. (PNA)