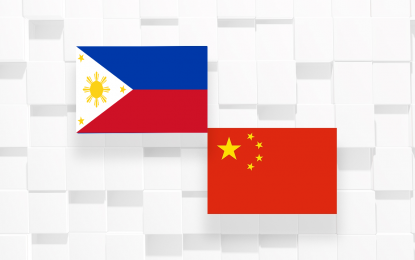 MANILA – China sees increased opportunities to work with the Philippines on building stronger digital economies, the Chinese Embassy in Manila said.
"We are full of confidence and expectations for the development of the digital economy in the Philippines. We will encourage more Chinese internet companies to invest in the Philippines, and hope to see Chinese and Philippine internet companies strengthen cooperation and healthy competition," Bai Xun of the Embassy's Economic and Commercial Office said at the September 8 China (Fujian)-Philippines Economic and Trade Promotion Cooperation Conference in Parañaque City.
Bai said China-Philippines relations are entering a "new era" as reflected in the "close contact" between President Xi Jinping and President Ferdinand Marcos Jr. continue.
"The willingness of the two sides to cooperate in the field of the digital economy has been continuously enhanced, and the scope of cooperation has been continuously expanded, laying the groundwork for the coordinated development of the bilateral digital economy," he added.
Embassy First Secretary Zhu Min said the two countries could further work on 5G growth and big data centers to expand the computing power and storage capacity of the Philippines.
Both could also use technologies and digitalization to transform agriculture and improve market access for farmers.
"[T]here lies a very big room between China and the Philippines to develop to promote the digital economy cooperation. The digital economy could serve as a major bridge between the Chinese Belt and Road Initiative and the Philippines' Build Better and more program," Zhu said.
"It could serve as a catalyst in the four key areas of the bilateral, practical cooperation (between the two countries)namely agriculture, infrastructure, infrastructure, power, and people-to-people," he added.
In the same forum, the Department of Trade and Industry (DTI) encouraged China to invest and increase engagement with Manila, particularly in e-commerce.
"The Philippines has enacted game-changing policy reforms in the past five years. We have also amended relevant laws, easing restrictions on foreign investments and ownerships, especially for firms involved in advanced technology," DTI Secretary Alfredo Pascual said.
"With these developments, I hope that you will find it encouraging to invest in our country; engage more with us in e-commerce, among other areas; and make investments happen in the Philippines," he added.
DTI Assistant Secretary Glenn Peñaranda said Manilla would strive to become a "digital nation" and urged China to share best practices and partner with the Philippines as it replicates its successes. (PNA)