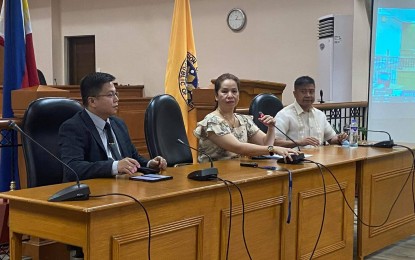 MANILA – All is set for the plebiscite to divide Maguindanao into two separate provinces, the Commission on Elections (Comelec) announced on Thursday.
In a press briefing, Commissioner Aimee Ferolino said all necessary supplies and paraphernalia have already been deployed to polling centers while all personnel who will serve in Saturday's referendum have undergone training.
"The teachers that will be serving in the plebiscite have already undergone training and they are ready. The security sector is on top of the situation. They conduct regular security and assessment in the area," she added.
On the other hand, Deputy Executive Director for Operations Teopisto Elnas said the question on the ballot will be in Filipino and has an Arabic translation.
"There is Arabic translation because this is also required under Omnibus Election Code for this area. At the bottom, they will answer 'Yes' or 'No' or its equivalent. The voter will manually fill out the ballot by answering the plebiscite. So it's 'Yes' or 'No' on the space provided," the poll body official added.
There are 508 barangays involved in the referendum with 818,790 registered voters.
On plebiscite day, voting centers will be open from 7 a.m. to 3 p.m.
Former president Rodrigo Duterte signed Republic Act 11550 in 2021, which allowed the conduct of the plebiscite to ratify the law which will divide the Bangsamoro province into two separate provinces -- Maguindanao del Norte and Maguindanao del Sur.
The Maguindanao provincial government has allocated PHP89.17 million for the holding of the referendum. (PNA)