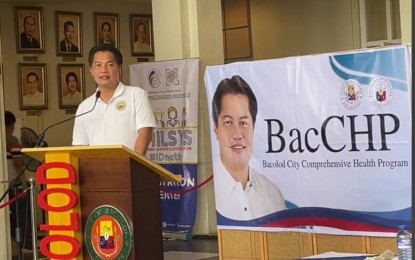 BACOLOD CITY – Mayor Alfredo Abelardo Benitez said Thursday the city government is reviewing its job order (JO) personnel requirement in line with the expected PHP300 million reduction in its national tax allotment (NTA) share in 2023.
From a PHP2 billion share in 2022, Bacolod will receive only PHP1.7 billion for the coming year due to reduced tax collection in 2020 when the coronavirus disease 2019 pandemic struck the country.
"For the 2023 budget, we compensated this by reducing the number of job orders," Benitez said in a press conference.
In the previous administration, the city government had allocated PHP625 billion for the wages of JO personnel.
The mayor said given the decrease in the city's NTA share, the number of hires would be reduced by more than 50 percent to only 2,700 JO workers in 2023.
"It won't affect (the offices) in the sense that they cannot perform their duties and responsibilities (with a lesser number of JOs). It's more of rationalizing it. We are now trying to analyze and we are reviewing, how many JOs are needed by the city. Based on our review, we looked at the different departments and divisions, we don't need that much," he added.
Councilor Jude Thaddeus Sayson, chair of the committee on appropriation and finance, said next year's annual budget is expected to be responsive to the needs of the people of Bacolod.
With the PHP300 million cut in the NTA, he said, the proposed annual budget next year would remain at PHP3.2 billion.
"We have to make adjustments. It will be the same so we will not fall short of our budget. (The amount) is the same, but the priorities are different," he added.
Sayson said the Executive sector has until October 15 to submit the proposed 2023 annual budget to the City Council.
"They are just finalizing some items. We are waiting for the 20 percent development fund proposal to be submitted together with the annual budget. We hope it will all be completed before October 15 so we can already deliberate on it. The City Council has until December 31 to approve the annual budget," he added. (PNA)