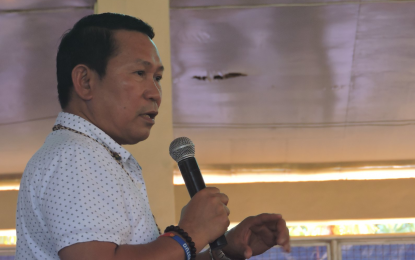 MANILA – The Office of the President (OP) has directed the Presidential Anti-Corruption Commission (PACC) to slap dismissed National Electrification Administration (NEA) administrator Edgardo Masongsong with criminal charges before the Office of Ombudsman in connection with the alleged use of public funds for political purposes.
The OP gave the directive after it found Masongsong "acted in flagrant disregard of rules" when he repeatedly failed to object to electric cooperatives' continuing financial support for the political activities of the Philippine Rural Electric Cooperatives Association (Philreca) party-list.
"Public officials and employees are under obligation to perform the duties of office honestly, faithfully, and to the best of their ability. Respondent Masongsong failed to live up to this standard," it said. "The PACC is hereby directed to refer the criminal aspect of the instant case to the Office of the Ombudsman for the filing of appropriate criminal charges against respondent Edgardo R. Masongsong."
The order was contained in the OP's 14-page decision issued on Aug. 20.
Also on Aug. 20, President Rodrigo Duterte announced that he had fired Masongsong upon the recommendation of the PACC.
The OP said Masongsong was dismissed from service after being held "administratively liable for grave misconduct."
Masongsong was also meted out with accessory penalties of "cancellation of eligibility, forfeiture of retirement benefits, perpetual disqualification from holding public office and bar from taking civil service examinations pursuant to Section 57(a) of the 2017 Rules on Administrative Cases in the Civil Service."
In May, the PACC bared that it had filed an "online" case against Masongsong before the Ombudsman over his supposed inaction on the supposed use of public funds for Philreca's campaign activities.
The PACC said Masongsong has violated Republic Act (RA) 3019 or the Anti-Graft and Corrupt Practices Act and the Omnibus Election Code of the Philippines.
The NEA, created on Aug. 4, 1969 by virtue of Republic Act 6038, is in partnership with 121 electric cooperatives (ECs). Its mandate is to provide financial, institutional, and technical services to the ECs to make them more efficient, reliable, and globally competitive.
On the other hand, Philreca is the umbrella organization of the 121 ECs nationwide and has received financial assistance from them to finance its campaign activities. (PNA)