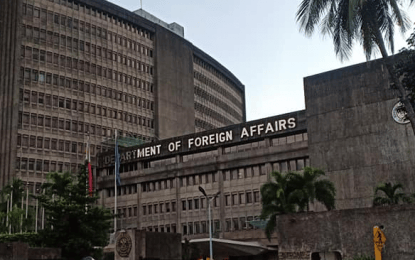 MANILA – The Department of Foreign Affairs (DFA) on Tuesday said 120 more Filipinos abroad have recuperated from coronavirus disease 2019 (Covid-19) over the past week, raising the recovery count to 12,928.
It also logged 193 new infections and two fatalities, pushing the active cases and death toll to 8,609 and 1,369, respectively.
"Compared to last week's figures, the total number of Covid-19 fatalities, recoveries, and those under treatment saw a slight increase of 0.15 percent, 0.94 percent, and 0.83 percent, respectively," it said.
Over the past week, the Americas was the only region that did not record new cases.
Since the pandemic started, DFA said 22,906 Filipinos have been afflicted by respiratory disease in at least 101 countries/territories.
The Middle East/Africa region remains to be the highest in all three categories with 5,478 active cases, 6,568 recoveries, and 919 fatalities.
Of the remaining active cases, 2,060 are undergoing treatment in the Asia Pacific, 959 in Europe, and 112 in the Americas.
Latest data from Worldometer showed that 217,987,071 people around the globe have been hit by Covid-19 since 2020, of whom 4,525,210 have died.
The United States tops the country with the most active cases at 8,345,850, followed by the United Kingdom with 1,198,103, Iran with 678,188, Russia with 554,687, and Turkey with 486,869. (PNA)