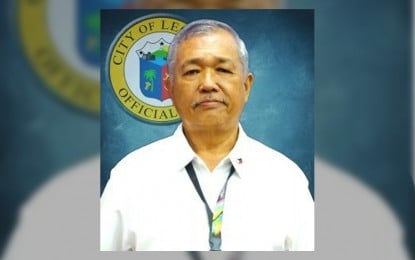 LEGAZPI CITY – The Department of the Interior and Local Government (DILG) has given the Legazpi City Anti-Drug Abuse Council (CADAC) a high rating and named it as one of the most functional in Albay.
In an interview on Tuesday, Legazpi CADAC chief Ricardo Fontanilla said based on the data recently released by DILG-Albay, their performance bagged an adjectival or highly functional rating of 95 percent based on the agency-led pre-coronavirus disease 2019 (Covid-19) audit.
He said Legazpi CADAC passed the parameters set by the DILG regional office that included the creation of barangay councils in compliance with the DILG-Dangerous Drugs Board Joint Memorandum Circular (JMC) 2020-01.
"The CADAC also met the allocation of the fund as well as financial and physical accomplishments, percentage of drug-affected and cleared within the city, timeliness of implementation, formulation of community support aftercare and reintegration plan, financial and technical support to the different Barangay Anti-Drug Abuse Councils (BADAC), including the conduct of meetings and adopting other innovations," Fontanilla said.
He noted that out of the 70 villages in the city, 62 have been drug-cleared.
Legazpi City also has no recorded severe case of illegal drug use, he added.
"We have only here some recorded mild cases and they were treated already through the city's Community-Based Rehabilitation Program (CBRP) in order to explain to them the dangerous effect of illegal drugs in the community," Fontanilla said.
Based on CADAC data as of last March, 2,058 out of the 2,085 persons who used drugs in the city were rehabilitated.
Fontanilla said the team that evaluated the performance of the Legazpi City CADAC included representatives from DILG-Albay, the Philippine National Police, Philippine Drug Enforcement Agency, and two civil society organizations. (PNA)