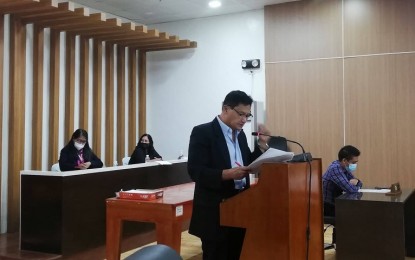 SAN JOSE DE BUENAVISTA, Antique – Antique's Provincial Board on Thursday approved a resolution to convert the lone district hospital in the northern part of the province into a general provincial hospital.
Sponsored by Board Member Egidio Elio, the newly approved resolution is calling for the provincial government to take appropriate measures for the substantial upgrading of the Culasi District Hospital into a Level 2 general provincial hospital that offers extra facilities, such as an intensive care unit and specialist doctors.
"Culasi District Hospital is the front-line hospital in the northern part of Antique, having a very strategic location and a large and heavily populated catchment area, that is expected to be capable of providing specialty medical and surgical services," according to the resolution.
Elio said appropriate measures should be taken to improve the facility to ensure the delivery of services, particularly to the indigents.
Due to the lack of specialists and being far from the Angel Salazar Memorial General Hospital (ASMGH), the lone provincial hospital sometimes would need to rush patients to the nearest hospital in Aklan.
"Patients brought to the ASMGH from northern Antique usually experience (a) delay in treatment and (are) already in (a) devastating situation when they reach the provincial hospital because of the distance," Elio added. (PNA)