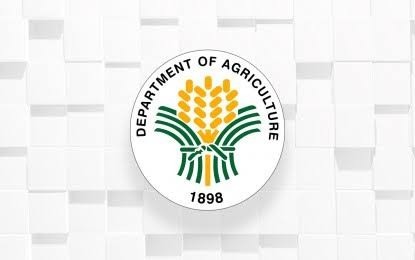 MANILA – The Department of Agriculture (DA) has recalled its Agricultural Attache to European Community Jerome Bunyi based in Brussels, Belgium for disciplinary reasons.
In a statement sent to the Philippines News Agency (PNA) on Wednesday, it said that DA Secretary William Dar has instructed Bunyi "to immediately return to the Philippines to face administrative charges, if any, and provide a report on what transpired so that appropriate actions could be taken by the Department."
In an email sent to PNA, Bunyi allegedly had a string of administrative complaints most notable of which was sexual harassment of local hire, Ms. Nora Bavalova, a Slovakian.
Ms. Bavalova wrote to complain to the Philippine Embassy in Brussels on March 26, 2021 which was forwarded to the Department of Foreign Affairs (DFA).
Her complaints were verbal abuse, bullying, sexual harassment, constant threats to fire her if she insisted on teleworking instead of working at office; non-respect for Covid-19 coronavirus disease 2019) quarantine rules and her right to holidays; sending her WhatsApp messages which were out of line, calling her late at night for unofficial matters; and general lack of respect for Belgian employment laws, including making it difficult for her to secure unemployment benefits.
On March 31, 2021, Mr. Bunyi submitted his memo response, with the following highlights:
a.) He vehemently denies the serious, malicious and defamatory claims and allegations leveled against him;
b.) He is ready to defend himself to prove his innocence should the matter be elevated to Belgian courts of law;
c.) He is open to out-of-court settlement, provided complainant executes quit claim agreement; and
d.) He stressed that entering into a compromise settlement should not be misconstrued as an admission of his guilt.
He also insisted that Ms. Babalova's allegations were false or that some of his statements were "taken out of context" because he was drunk, according to the letter submitted by the DFA to the DA.
Negotiations were then conducted by lawyers representing both parties and in the end, Bunyi had agreed to a settlement and pay 25,000 euros representing back wages, sexual harassment damages, and legal fees.
Bunyi then requested authority from the DA to use official funds to settle the case but this was denied.
He was originally scheduled to return to the Philippines on September 12, 2021 but he requested for a three-month extension for humanitarian reasons. The DA only gave him a one-month extension until October 12, 2021. (PNA)