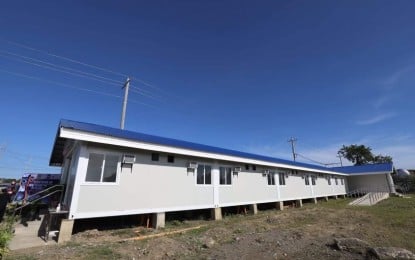 ILOILO CITY – The city government is mulling stopping the use of the health facility in Arevalo district as a quarantine/isolation facility as the city posts zero positive cases of the coronavirus disease 2019 (Covid-19) for the past few days.
Iloilo City Mayor Jerry Treñas, in a press briefing Monday, said the facility will be used as a health station instead, where medical laboratory tests and dialysis procedures will be done.
"Possibly we will gradually close the quarantine facility since there are no more patients. For several days we have negative cases," said Treñas in the vernacular.
He added that most of the time, those who were tested positive for Covid-19 have opted to isolate at home and do not go to quarantine facilities anymore.
Since November last year, only one or two patients were confined at the isolation facility.
Data from the City Health Office- City Epidemiology and Surveillance Unit showed that since Jan. 6, the city has posted zero case of the virus while two positive cases were recorded on January 1; one each on Jan. 2, 4 and 5 and six on Jan. 3.
Treñas said he will be consulting with the CHO to declare the current Arevalo isolation center into ground zero, paving the way for its conversion as a mega health station complete with clinical tests, ultrasound, dialysis and x-ray.
The quarantine/isolation facility with a separate off-site dormitory of medical personnel was constructed by the Department of Public Works and Highways in Feb. 2021.
The facility has 16 air-conditioned rooms each equipped with one bed and a comfort room while the off-site dormitory has 16 air-conditioned rooms with two beds and a comfort room that can accommodate 32 medical personnel. (PNA)