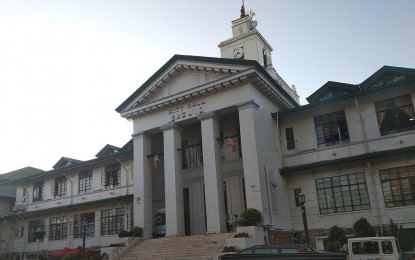 BAGUIO CITY – The city government is eyeing to rehire some 31 coterminous employees of elected officials whose term of office end every three years.
In a message on Wednesday night, city council information officer Jordan Habbiling said the members of the legislative branch are looking for possible appointments at the vice mayor's office which is allowed under the rules to appoint the same employees and designate them to the offices of the councilors.
He said the other possible option is a modification of their employment status to casual.
The most urgent remedy which was done through the city's Human Resource Management Office was an appeal to the Civil Service Commission (CSC), which flagged the city government for having 31 employees holding plantilla positions but have not been appointed as permanent employees under the offices of the elected officials -- an act which is not allowed under the rules.
Habbiling said the CSC-Baguio wrote Vice Mayor Faustino Olowan informing the council of the invalidation of the appointment of 31 coterminous employees holding Administrative Aide III and Administrative Aide VI positions under a CSC memorandum circular issued in 2011.
He said the CSC, citing the Omnibus Rules on Appointments and Other Human Resource Actions, as Amended (ORAOHRA), an appointment shall be disapproved or invalidated if it has been issued in violation of existing civil service laws, rules, and regulations.
Under the commission's Memorandum Circular (MC) No. 12-2011 or the Revised Guidelines on the Determination of Positions in the Local Government Units as Primarily Confidential, positions in the offices of the provincial governor and vice governor, city or municipal mayor or vice mayor, or the Provincial Board and the city or municipal council with position titles belonging to the career service whose duties do not require the highest degree of trust and confidence but were classified as primarily confidential under CSC MC No. 22 s. 2007 shall be reverted to their career service classification.
The same rules provide that the coterminous employee may be appointed to the permanent position if qualified. If not, the employee's appointment is terminated within 15 days from the time the appointment is invalidated, unless a motion for reconsideration or appeal is seasonably filed.
Councilor Betty Lourdes Tabanda, in a message on Thursday, said appointing the affected coterminous employees to permanent plantilla positions is not advisable since the terms of the council members end after every three years.
"After my three-year term, my staff may not be acceptable to the next councilor. But if it is a permanent plantilla item, my staff cannot be removed without just cause. This is our predicament," she added.
The CSC earlier said it is reviewing rules on the appointment of co-terminus employees. (PNA)