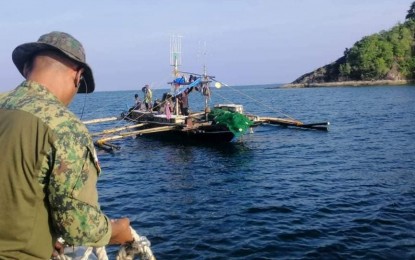 MANILA – The Bureau of Fisheries and Aquatic Resources (BFAR) said on Tuesday it has programs that will benefit fisherfolk in coastal communities in the West Philippine Sea (WPS).
Through its regional offices, BFAR provides necessary interventions under programs such as fisheries development, fisheries regulation and law enforcement, and fisheries extension program.
"BFAR is strongly committed to fulfilling its mandate of ensuring food security, especially in this challenging time of the Covid-19 pandemic, alleviating the economic conditions of the fisheries sector especially the fisherfolk, and addressing illegal, unreported and unregulated (IUU) fishing among other challenges that continue to hound the Philippine fisheries sector," BFAR said in a statement.
Data from BFAR-Region I showed more than PHP73 million worth of livelihood resources and technology projects were turned over to fisherfolk and other fisheries stakeholders in Pangasinan.
BFAR Region III, on the other hand, has been distributing fish aggregating device (payaos) and vessels in the 14 local government units of Zambales since 2016.
Additionally, BFAR-III has an open line with fisherfolk and commercial fishing vessel operators in order to monitor and assess the situation in fishing areas.
BFAR reiterated Agriculture Secretary William Dar's directive that encourages unity and whole-of-nation approach to uphold the Filipinos' rights over WPS and the Exclusive Economic Zone.
"We remain committed in our mandate to address IUU fishing in Philippine waters in support of the United Nations Sustainable Development Goal No. 14 in protecting and conserving our oceans while we continuously advocate for a science-based fisheries management and development," the agency said. (PNA)