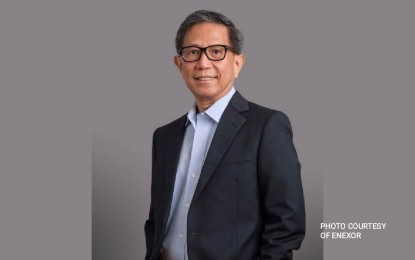 MANILA – President Ferdinand Marcos Jr. has chosen a former cabinet member of the Arroyo administration as the secretary of the Department of Energy.
"The President has designated a new Energy Secretary, Raphael Perpetuo Lotilla," Press Secretary Trixie Cruz-Angeles said in a press statement.
Angeles said the designation of Lotilla "is right now a nomination, pending clarification of his employment status."
"Atty Lotilla, President Ferdinand Marcos Jr's personal choice to head the DOE, is currently an independent director of Aboitiz Power and also of ENEXOR," she added.
Sec. 8 of Republic Act 7638 or the Act Creating the Department of Energy states that "No officer, external auditor, accountant, or legal counsel of any private company or enterprise primarily engaged in the energy industry shall be eligible for appointment as Secretary within two (2) years from his retirement, resignation, or separation therefrom."
"Thus while the matter is reviewed to determine whether an independent director is considered an officer of the company, Lotilla is considered a nominee," she said.
Lotilla was Energy Secretary under the administration of President Gloria Macapagal Arroyo from 2005-2007. He was also Deputy Director General of the National Economic Development Authority (NEDA).
Prior to his appointment to DOE, Lotilla was President of the Power Sector Assets and Liabilities Management Corporation (PSALM).
PSALM is the government corporation tasked to manage the privatization of power generation assets, independent power producers contracts and other non-power assets, including the management of financial obligations and stranded contract costs of the state-owned National Power Corporation (NPC).
Lotilla began his career in the academia as Assistant Professor of Law in 1985 at the University of the Philippines (UP) shortly upon his admission to the Bar.
He also served as UP's Vice President for Public Affairs in 1991 and as Director of the Institute of International Legal Studies of the UP Law Center from 1989 to 1996.
Lotilla was appointed Professor of Law in 1995.
Prior to joining the government, Lotilla served as legal consultant to the Senate and the Senate Committee on Foreign Relations.
Lotilla holds undergraduate degrees in Psychology and History, a Bachelor of Laws degree from the University of the Philippines, and a Master of Laws degree from the University of Michigan Law School.
As law professor, he taught courses including Constitutional Law, International Law, Corporation Law, Special Contract, Government Control of Businesses, International Economic Law, and Special Problems in Citizenship. (PNA)