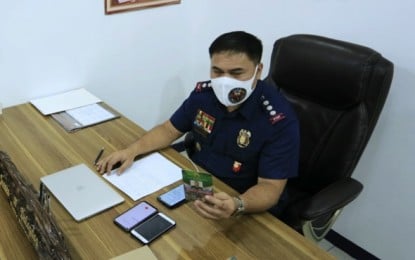 CEBU CITY – Candidates for elective positions in the 2022 elections would be under close monitoring to prevent drug personalities from joining armed groups that could be used during the campaign period.
Col. Ireneo Dalogdog, chief of the Criminal Investigation and Detection Group (CIDG) in Central Visayas, thus warned politicians after the arrest of a drug trader who also works as gun-for-hire here and in the southern area of Cebu province.
The suspect identified as Emelio Diamos Boro (alias Agaw), 32, a resident of Barangay Duljo-Fatima here was arrested near a mall in Barangay Mambaling on October 19.
Dalogdog said Boro was a former errand boy and hitman of his partners in the illegal drug trade – Aljun Padilla, Franz Sabalones, and Jaguar Diaz.
The three have died in separate police operations here and in the National Capital Region.
After the death of his partners, the suspect joined another drug group.
"An ongoing investigation is being conducted on two murder cases linked to the suspect, one of which he admitted during custodial investigation and the other divulged by two other arrested suspects by this unit in a separate police operation," Dalogdog said in a press briefing on Monday.
The suspect was also linked to a series of robberies in this city, after which he fled and hid in the southern town of Moalboal.
Seized from the suspect were a .38-caliber revolver, five rounds of ammunition, and a medium-sized plastic containing a white substance believed to be shabu.
"In the forthcoming elections, there's a fat chance that politicians will hire drug personalities to become their private armed bodyguards. But the PNP (Philippine National Police) has a stern warning to candidates, and that the CIDG will monitor and investigate those who will take advantage of the situation," Dalogdog said in Filipino.
He also urged the public to report to the authorities if there are candidates who will tag along suspicious-looking members during campaign sorties. (PNA)