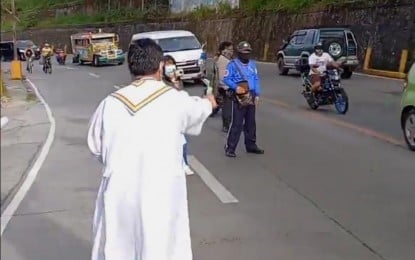 BAGUIO CITY – The Land Transportation Office (LTO)-Cordillera said its personnel enforcing transportation laws are equipped with forensics skills to make them more effective enforcers.
"Our personnel are slowly being trained on forensics to expand their capacity to resolve cases," Francis Rae Almora, LTO-Cordillera director, said in a phone interview on Tuesday.
He said among these skills is the utilization of closed circuit television cameras (CCTVs) and linking of pieces of evidence.
Almora added that the upskilling is part of the C3 project of the department that has a component for the utilization and use of CCTV cameras with a radio frequency identification (RFID)-reading capability installed in critical areas.
Also part of the project is an LTO-managed application that will allow the public to report road crashes, road rage incidents and transmit the same to the nearest responders.
Almora said while they are the primary agency enforcing traffic laws, the limited number of personnel hinders its full implementation so they have to deputize law enforcers to help assure the public's safety.
"We are having the training in Baguio this week. We are already done in the other provinces in the Cordillera," he said.
He also reminded motorists to always follow traffic rules and regulations to prevent road crashes. (PNA)