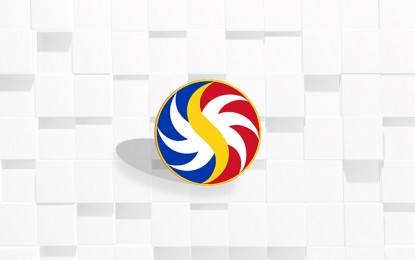 MANILA – The Philippine Charity Sweepstakes Office (PCSO) on Friday said it will remit PHP1.74 billion to the country's coffers to help finance the government's Universal Health Care Program (UHCP) on Sept. 13, which marks the 65th birthday of President Ferdinand "Bongbong" Marcos Jr.
In a statement, PCSO general manager Mel Robles said he has already signed the check amounting to PHP1,741,645,797 that will be paid out to the Bureau of Treasury.
"We hope to make President Marcos's birthday celebration even more meaningful. Providing better, affordable, and accessible health services to all Filipinos ranks high in the president's platform of governance," Robles said.
Robles said the amount represents PCSO's contribution to the UCHP that provides for the automatic inclusion of every Filipino into the National Health Insurance Program.
The Philippine Health Insurance Corporation (PhilHealth) is the implementor of the program.
The amount comprises the sum of PCSO's UCHP contribution in three years -- from 2019 to 2021.
Under Republic Act 11223, otherwise known as the UHC Act, the PCSO will allocate 40 percent of its charity fund to help subsidize the health program.
Under Joint Circular No. 0001-2022 which provides the guidelines for the implementation of RA 11223, the fund releases of PCSO and the Philippine Amusement and Gaming Corporation (PAGCOR) will be used exclusively for benefits improvement under the program.
Thus, not a single centavo of the PCSO contribution will be used by PhilHealth for administrative expenditures.
In his first State of the Nation Address, Marcos vowed to strengthen the healthcare system capacity, and impose no more coronavirus lockdowns in the country.
"Beyond the pandemic's issues, the need for a stronger health care system is self-evident. We must bring medical services to the people and not wait for them to come to our hospitals and healthcare centers," Marcos said in his speech last July 25.
The Chief Executive said one of the cornerstones of an efficient healthcare system was the provision of competent and efficient medical professionals.
"We will exert all efforts to improve the welfare of our doctors, nurses, and other medical frontliners," he said. (PNA)