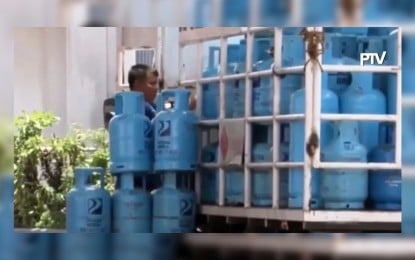 MANILA – The chairperson of the House Committee on Energy on Thursday said the newly signed LPG Industry Regulation Act would be beneficial to millions of Filipino households as it promotes every consumer's right to safe and non-defective LPG cylinders.
In a statement, Pampanga Rep. Juan Miguel Macapagal-Arroyo said Republic Act 11592 establishes an LPG Cylinder Improvement Program to ensure that unsafe cylinders will be immediately removed and replaced with new and non-defective ones to avoid LPG-related explosions and fires significantly.
Arroyo said the new law also defines the best conduct and practices for the domestic industry players and institutionalizes the cylinder exchange and swapping program to allow consumers to purchase any LPG cylinder brand of their choice.
"This will protect the interest of Filipino consumers and establish the standards for the LPG industry," Arroyo said.
He stressed that the new law regulates the domestic LPG industry to ensure consumer protection against industry malpractices and establishes the regulatory framework for the safe operations of the LPG industry.
Under RA 11592 signed by President Rodrigo Duterte on October 14, any person cannot engage in LPG activities without the required licenses, permits, and certificates.
Violators would be penalized with a fine of PHP5,000 for every day of operation without a license on the first offense; PHP10,000 per day on the second offense; and PHP20,000 on the third offense.
He said the law aims to protect consumers from unscrupulous LPG traders and unfair trade practices inimical to health and public safety.
The Department of Energy serves as the primary agency tasked to implement the new law, where it will regulate, supervise and monitor the LPG industry and all industry participants.
It shall regulate, supervise, and monitor the LPG industry and all industry participants to ensure compliance with the health, safety, security, and environmental standards, the applicable PNS (Philippine National Standards), and other accepted codes and standards.
It shall also prepare the LPG Industry Development Plan, in consultation with public and private stakeholders, which shall be integrated into the Philippine Energy Plan.
The LPG Industry Development Plan is meant to ensure existing and projected LPG supply levels will meet demand, including concrete steps to further develop the industry. (PNA)