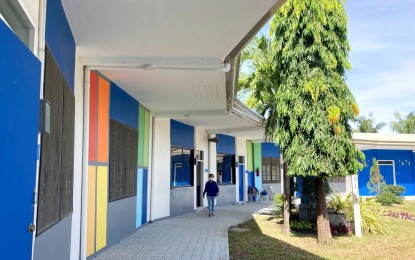 DAVAO CITY – The Davao Light and Power Co. (DLPC) Inc. and Aboitiz Foundation, Inc. turned over PHP8 million worth of renovated and refurbished facilities to Boystown Davao in Barangay Maa, in this city, on Saturday night.
Former President Rodrigo Duterte witnessed the turnover of the facilities which include a building containing the office, conference room, library, computer room and chapel, as well as two dormitories, and another building containing the kitchen, mess hall, infirmary and baking room.
Also renovated are the reception and working area of the staff while the infirmary was also provided with medical supplies and equipment.
"I expect to pass to this world at once, any good deed that I can do, to a fellow creature or any kindness that I can do, let me do it now. Let me not defer or neglect it or I shall not pass this way again," Duterte said in his speech during the turnover.
Duterte consistently gives gifts to the boys in the shelter every Christmas since he became mayor of this city, and provides whatever help is needed in the facility.
Rodger Velasco, DLPC president and chief operating officer, said Boystown Davao is a non-profit organization that provides basic education and skills training to boys from poor families.
He noted that the restored and improved facilities serve as their company's support to the vision and cause of Boystown Davao, in its desire to help underprivileged boys in the streets by providing them shelter and education.
"You might wonder why a power utility is helping Boystown, but we believe in honing the youth and have been continuously supporting programs such as this, in line with our Group purpose in Advancing Business and Communities (ABC) that as we grow our business, the community grows with us as well," Velasco added.
He said the facilities aim to provide a comfortable home and a conducive place for learning and transformation for the 50 boys that are being prepared to later become productive members of the community.
Founded in 1970, Boystown Davao was born out of the desire of Dr. Lourdes "Unding" Solis, a psychologist, to house and rehabilitate boys on the streets of Davao City who were begging, stealing and being exploited by professional criminals. (PNA)