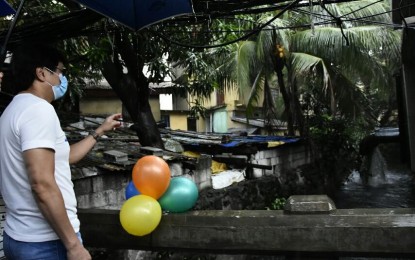 MANILA – The Metropolitan Manila Development Authority (MMDA) on Wednesday unveiled a new pumping station in Mandaluyong to help ease flooding in the city and nearby low-lying areas.
In a ceremony, MMDA chair Benjamin "Benhur" Abalos Jr. showcased the new infrastructure -- with two submersible engines capable of pumping 0.3 cubic meters each -- in Aglipay Bridge, Barangay Poblacion meant to serve the areas of Bonifacio Avenue and F. Ortigas.
Trash nets were installed to protect the pumps from getting damaged by debris while the collected water will be released to the San Juan River.
Abalos said the MMDA is studying the possibility of installing more pumping stations especially in low-lying areas of the metropolis.
To date, he said all the MMDA 67 pumping stations in Metro Manila are operational while other efforts are ongoing such as dredging, desilting, and clearing of waterways.
Abalos said pumping stations will not be enough to mitigate flooding in Metro Manila if the public continues to dump waste in waterways.
"Regardless of how much and how frequent(ly) we pump flood water, if the public is still throwing their garbage anywhere, the problem won't be addressed. This is why we need to strictly enforce sanctions for violators and involve them in cleaning our waterways," he added.