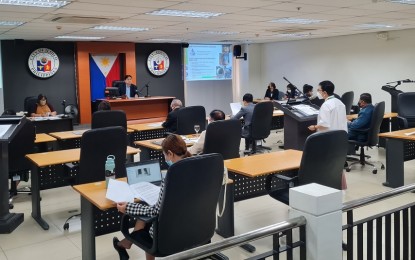 ILOILO CITY – The Sangguniang Panlungsod (SP), in a special session on Friday, passed a resolution placing the city under state of calamity due to food and waterborne diseases.
With the declaration, the SP also approved the utilization of the PHP12.5 million quick response fund for the three-month operation of the city government in addressing the health concern.
Dr. Annabelle Tang, City Health Office (CHO) officer-in-charge, said they will be using the fund to buy medicines for suspect and confirmed cases of cholera and manifesting acute gastroenteritis (AGE), medical supplies, payment for bulk water supply, and fuel expenditures.
"We have supplies, however, it's not enough because we have not foreseen this event," she said.
As of Thursday, Iloilo City has 284 AGE cases in 77 barangays.
The number also includes eight confirmed cholera cases as per result of the rectal swab sent to the Research Institute for Tropical Medicine.
Tang said it only takes one case of cholera to declare an outbreak.
She pointed to the contaminated water source and damaged pipelines as reasons for the cases.
In a press conference, Tang said the Metro Pacific Iloilo Water, one of the water distributors in the city, has been helping disinfect deep wells as part of its well disinfection program.
Ten wells were chlorinated in Barangay Jalandoni, four in Barangay Legaspi while the procedure is ongoing in Barangay Sinikway.
"The bulk water delivery is ongoing that will be free for one month. Our affected barangays have static tanks," Tang said.
The CHO tested 12 water refilling stations and seven were found positive for coliform while one was positive for both e.coli and coliform bacteria.
The city government has closed six water refilling stations on Thursday while three more will be closed Friday.
The CHO has recorded 252 water refilling stations but the inspection prioritizes areas with AGE cases.
Mayor Jerry Treñas on Thursday issued Executive Order (EO) 54 requiring all water refilling stations to submit to a mandatory monthly water potability test through laboratories accredited by the Department of Health. (PNA)