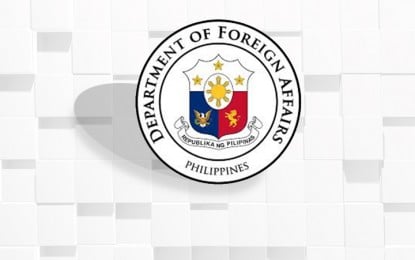 MANILA – The Department of Foreign Affairs (DFA) is looking forward to co-hosting with the Department of National Defense the 10th Philippines-United States Bilateral Strategic Dialogue (BSD) from Jan. 19 to 20.
"Both sides view the forthcoming meeting as an important opportunity to progress discussions on concrete initiatives to achieve the objectives outlined in the Joint Vision for a 21st century United States-Philippines Partnership adopted by both sides during the 9th BSD," the DFA said in a statement released on Thursday.
The BSD is an annual event which serves as the main platform for the two countries to affirm the longstanding alliance and friendship, discuss current challenges, and identify new areas for cooperation at the working group and senior officials' levels.
The 9th BSD was held in Washington DC in November 2021 as the two countries take turns in hosting the meeting.
"Next week's discussions will cover the gamut of our relations, including in the areas of defense, economic, people-to-people, and other related cross-cutting issues at the bilateral, regional, and global levels," the DFA said.
The 10th BSD is expected to sustain the positive trajectory and momentum of the PH-US alliance and partnership, guided by the thrusts and priorities of the Marcos Administration in advancing peace and prosperity.
It will be followed by a year of successive high-level meetings and exchanges of visits. (PNA)