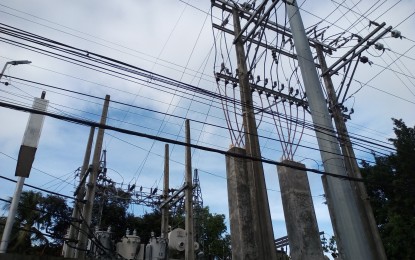 BACOLOD CITY – A lawmaker from Negros Occidental has urged the Energy Regulatory Commission (ERC) to review pricing regulations in the Wholesale Electricity Spot Market (WESM) on the heels of higher power rates experienced by Negrense consumers.
In a statement on Thursday, 3rd District Rep. Jose Francisco Benitez said electric cooperatives are now buying more expensive power supply from WESM to compensate for the lack of supply due to outage in the Cebu-Negros transmission line.
The WESM is the venue for trading electricity as a commodity in the Philippines and was created under Section 30 of Republic Act No. 9136, otherwise known as the Electric Power Industry Reform Act (EPIRA) of 2001.
Its objective is to establish a competitive, efficient, transparent, and reliable market for electricity.
"Consumers should not shoulder the cost arising from lack of power supply and congestion due to the damage to the National Grid Corp. of the Philippines (NGCP)'s Cebu-Negros submarine transmission cable," Benitez said.
Benitez earlier authored House Resolution 2206, asking the House committee on energy to conduct an inquiry, in aid of legislation, on the increase of electricity rates among power distribution utilities in Negros and Panay Islands.
In a virtual hearing on Tuesday, the Negrense solon asked both the Department of Energy (DOE) and the Energy Regulatory Commission (ERC) as well as the Central Negros Electric Cooperative (Ceneco) and Northern Negros Electric Cooperative (Noneco) on their respective power supply agreements.
Benitez also stressed the conduct of the competitive selection process to ensure the lowest price in free and transparent bidding of power supply.
He sought as well concrete solutions from the DOE to harness renewable energy in Negros for long-term energy self-sufficiency.
Three of the five local government units under Benitez's area of jurisdiction are covered by Ceneco – the cities of Talisay and Silay, and the municipality of Murcia – together with Bacolod City.
Earlier, Bacolod Mayor Evelio Leonardia said in the Ceneco service areas, for instance, the rates increased "from more than PHP9 to a whopping PHP30 per kilowatt-hour since the damage on the submarine cable happened," citing the explanation of cooperative officials.
He added that the incident caused the transmission of power supply from Cebu to nine Negros and Panay-based electric cooperatives or distribution utilities to stop, prompting the NGCP to activate its expensive-to-operate diesel-powered plants to cover the requirements of the cooperatives in Western Visayas.
As a response from the ERC, its chairperson and chief executive officer Agnes Devanadera last month called the attention of Philippine Electricity Spot Market Corp. (PEMC) president Leonido Pulido III to the issue of high settlement amounts in the market, and high electricity billings of consumers in Negros and Panay.