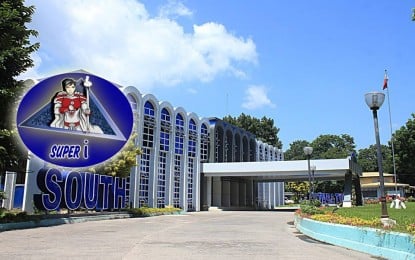 GENERAL SANTOS CITY – South Cotabato province's tourist arrivals could exceed the one million mark by the end of the year as the number of visitors to various attractions in the area continues to increase despite the coronavirus disease 2019 (Covid-19) pandemic.
Richie Matunding, program assistant of the provincial government's arts, culture, tourism, and museum (ACTM) unit, said Monday they recorded a total of 928,996 visitor arrivals in the province as of the third quarter of the year.
He said the figure is way higher than the tourist arrivals in the same period or from January to September last year that only reached 221,823 and went only as high as 400,511 by the end of 2020.
Prior to the pandemic, the province posted tourist arrivals of 941,952 in 2018 and 1,226,960 in 2019, ACTM records showed.
"With the present trend, ACTM expects to reach the pre-pandemic record in tourist arrivals," Matunding said in a report.
As in the previous years, he said the bounce this year came during the summer, especially in the months of March and April with 177,906 and 166,728 arrivals, respectively.
A total of 121,654 tourists, mainly day tourists from the neighboring provinces and regions, visited the province in January; 146,325 in February; 63,217 in May; 36,270 in June; 56,234 in July; 94,803 in August; and 53,859 in September.
The arrival of visitors slowed down from May to July and in September as local government units implemented movement restrictions due to the surge of Covid-19 cases.
However, most of the restrictions, including the lockdown or "no movement Sunday," have already been lifted as the number of new infections in the area continued to decline since late last month.
During the first half of the year, the provincial government reported a total of 712,109 visitors in the province's 10 towns and lone city.
Matunding said the tourist arrivals in the third quarter reached a total of 216,887 and with Lake Sebu town, the province's eco-tourism and "summer capital," posting the highest number of visitors with 95,610.
It was followed by Norala with 33,191; Tupi (26,836); Sto. Nino (15,931); Koronadal City (12,405); T'boli (11,179); Banga (11,109); Surallah (6,999); Tantangan (1,840); Tampakan (1,284); and Polomolok (503).
The famed seven falls ecotourism site in Lake Sebu was the top tourist destination during the period, followed by the Strawberry and Guyabano or SG Farm, and the newly opened nature and farm resort in Sitio Glandang, Barangay Kablon, both in Tupi town. (PNA)