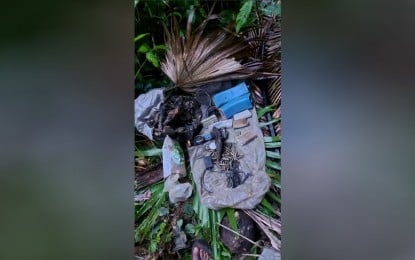 TACLOBAN CITY – The death of two members of the New People's Army (NPA) and the capture of three others in San Isidro, Northern Samar is a result of the rejection of villagers of the communist group's armed struggle against the government.
Capt. Valben Almirante, spokesperson of the Philippine Army's 80rd Infantry Brigade, said residents of Happy Valley village in San Isidro reported about the sightings of armed men.
"Acting on reports from locals about the NPA's extortion activity, our troops patrolled the forested area, and they were attacked by rebels on the afternoon of Nov. 18. The 15-minute encounter resulted in the death of two armed rebels and capture three others," Almirante said in a phone interview on Monday.
Government troops also recovered assorted live ammunitions and subversive documents.
Almirante believes that the armed rebels are the merged group of sub-regional guerilla units of "Emporium" of the NPA Eastern Visayas Regional Party Committee, reported to be frequently extorting money and food supplies.
There are no claimants yet of the bodies of the two NPA members, who are under the custody of the San Isidro local government, Almirante said.
The three captured rebels have been turned over to the Philippine National Police in Northern Samar.
Rebels were recently sighted in the mountains of San Isidro town as part of the military's recovery attempts.
In 2019, Happy Valley was cleared of NPA threats and local officials passed a resolution formally rejecting the communist armed group.
The Army's 803rd Brigade has been monitoring the movement of four remaining guerilla fronts in Eastern Visayas, all operating in Northern Samar.
The military estimated that there are still about 300 NPA fighters belonging to the four fronts and their supporters hiding in the mountains. (PNA)