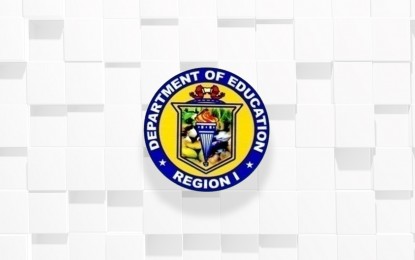 MALASIQUI, Pangasinan – Some 201,256 incoming learners in kindergarten, Grades 1, 7, and 11 in the Ilocos Region have enrolled for the next school year as of May 24.
Darius Nieto, officer-in-charge of Education Support Services of the Department of Education (DepEd) of the region, said of the total number of early registrants, 42,816 were enrolled in kindergarten, 66,682 in Grade 146,065 in Grade 7, and 45,693 in Grade 11.
"In Grade 11, 31,459 were registered under the academic track, 14,186 under technical-vocational livelihood track, two in sports track, and 46 in arts and designs track," he said in a virtual forum on Tuesday.
Nieto said incoming students in Grades 2 to 5 as well as those in Grades 8, 9, 10, and 12 need not enroll as they will be automatically registered for the coming school year.
He added the early registration of DepEd was extended until May 31 but students can still enroll even after the schedule ends.
The last day of classes for the school year 2020-2021 will be on July 16 while DepEd's proposed opening of classes for the next school year is on August 23.
"President Rodrigo Duterte has the final decision on the date of the opening of classes during a state of calamity or state of emergency as stated in Republic Act (RA) 11480. RA 11480 amends Section 3 of RA 7797, also known as "An act to lengthen the school calendar from 200 days to not more than 220 class days," he said.
Meanwhile, Nieto said the Brigada Eskwela this year will be in support of the basic education learning continuity plan, such as the provision of learning materials and gadgets to teachers and students, amid the pandemic.(PNA)