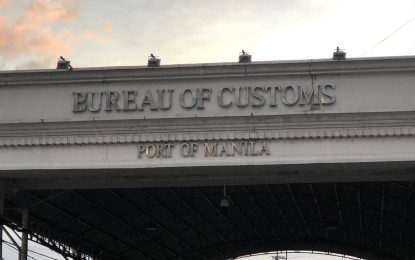 MANILA – The Bureau of Customs (BOC) has exceeded its collection target for the month of August by nearly PHP1 billion.
Based on the preliminary report from the BOC Financial Service released Wednesday, the bureau was able to collect a total of PHP54.050 billion last month.
This translates to a PHP989 million surplus from its August target collection of PHP53.061 billion.
It added that six of the 17 collection districts hit their targets, namely the ports of San Fernando, Manila, Surigao, Davao, Clark, and Limay.
The bureau reported that it has consistently met and exceeded its monthly revenue collection target since January this year.
The BOC has collected PHP412.964 billion in revenues since January, which is equivalent to 67 percent of the 2021 collection target of PHP616.749 billion.
The positive revenue collection performance is attributed to the improved valuation and volume of importations, and the intensified collective efforts of all the ports to prevent revenue leakages and collect all lawful revenues. (PNA)