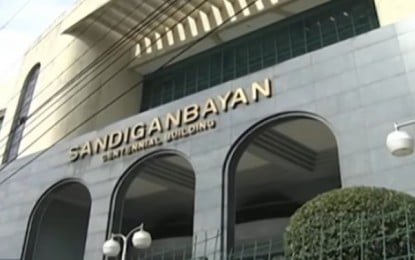 MANILA – The Sandiganbayan has cleared a former Department of Agriculture (DA) official of graft arising from the alleged embezzling of more than PHP5 million for the purchase of fertilizer nearly two decades ago.
The court's Second Division acquitted former DA-Region 4A director Dennis Araullo, who was charged for violation of the Anti-Graft and Corrupt Practices Act after the Commission on Audit found anomalies on the PHP728-million Farm Inputs and Farm Implements Project (FIFP) under the DA "Masaganang Ani" program.
Araullo allegedly could not liquidate PHP5.61 million of the PHP94-million fertilizer funds in March 2004.
The charges said Araullo transferred the questioned funds to beneficiaries, proponents and/or suppliers of dubious existence or legitimacy, in violation of state audit rules.
Araullo claimed there was no unliquidated amount since the balance from the FIFP fund was already reverted to the Bureau of Treasury.
"All things considered, the court is of the view that the accused's guilt was not proven beyond reasonable doubt in order for him to be convicted of the offense charged. The prosecution failed to prove the existence of a corrupt intent, dishonest design and unethical interest which goes to the very nature of the offense charged," the court said in its Jan. 13 decision.
Araullo was also among those cleared by the Sandiganbayan of graft in June 2022 in connection with the purchase of PHP3 million worth of farm equipment, filed by the Ombudsman in 2011.
The court ruled then that the prosecution failed to show the government could have gotten a better deal for the four tornado/chopper farm equipment from suppliers or dealers other than LCV Design, the inventor, manufacturer, and exclusive distributor. (PNA)