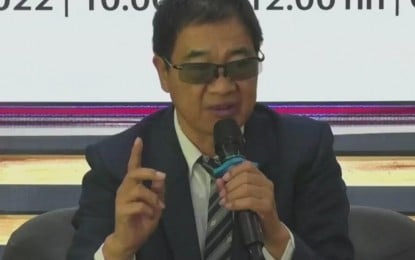 LA TRINIDAD, Benguet – The Benguet State University (BSU) is bringing tertiary education closer to far-flung towns in the province through the opening of extension classes.
BSU President Dr. Felipe Comila, in a press briefing Friday, said 120 freshman students from the towns of Kabayan and Kapangan have enrolled in education and criminology courses for the first semester of the school year.
"The pandemic has taught us to stay home and the government to bring its services to the communities and as a part of the government, the university is making a paradigm shift and exploring new ways to reach everybody," said Comila on the sidelines of the higher education institution's 106th founding anniversary.
He added that these students are those who have no financial means to support their stay at the nearest campuses located to them.
The number includes 50 students from Kabayan and 70 from Kapangan towns.
BSU's existing campuses are in La Trinidad, Bokod, and Buguias.
The extension classes in Kapangan and Kabayan are being handled by the La Trinidad and Bokod campuses, respectively.
"Education is the people's language for development and we want to be part of it," he added.
He said the BSU wants to help the towns improve to become first-class municipalities from their current status through education.
"This is the university's way of proving that no learner should be left behind when it comes to acquiring an education," he said, adding that the extension classes are a test to see the viability of opening more campuses in the municipalities.
In the same presser, BSU Vice President for Academics Dr. Samuel Poliden said extension classes are done under a blending learning method -- a combination of modules, online classes and face-to-face learning where professors come to the students every Friday for in-person classes in Department of Education-managed facilities.
He said the extension classes involve first-year college students whose families cannot afford to maintain a boarding house and have an allowance to survive the needs of a student's life far from their homes.
Poliden said that the opening of the education and criminology courses for the extension classes was a result of the survey conducted where most students wrote as a preference their dreams to become a teacher or a police officer.
The BSU, which has a student population of 15,082, is the only government-run academic institution offering college degree courses in the province of Benguet. (PNA)