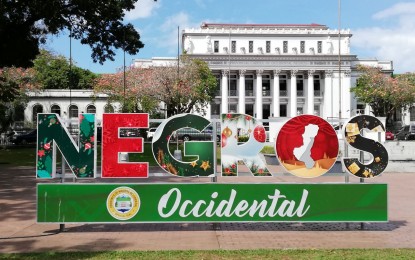 BACOLOD CITY – Negros Occidental Governor Eugenio Jose Lacson has remained optimistic the province will overcome the challenges posed by the coronavirus disease 2019 (Covid-19) pandemic.
"Yes, we are in difficult times. The year tested us in so many ways. Indeed, we are facing (a) crisis of a different magnitude than we had in the past, but we were able to prevail and so we will, again," Lacson said in his virtual State of the Province Address on Wednesday afternoon uploaded on the provincial government's Facebook page.
The governor is happy to report "that we have a declining number of Covid-19 active cases in the province".
As of Aug. 21, he said Negros Occidental has a total of 22,241 confirmed cases, but with only 606 active cases along with 21,049 recoveries and 586 recorded deaths.
The province has logged almost 2,000 active cases in the past months, records showed.
In terms of Covid-19 vaccination status, the provincial government has administered a total of 292,317 doses to its constituents as of Aug. 8.
These include 154,331 fully vaccinated individuals and 60,391 due for the second dose.
The total population with at least one dose of Covid-19 vaccine is 214,722 which is 11.76 percent of the province's 70 percent target population.
"The vaccines procured by the national government will be rolled out to A4 (economic front-liners) priority group while the procured vaccines of the provincial government have started to arrive," Lacson said.
The governor added that the province has stepped bio-surveillance for the monitoring of the potential presence and spread of other more harmful Covid-19 variants.
"We have increased vigilance due to the threat of Delta, Lambda, and other variants in the region," he said.
Lacson added the Capitol-owned Teresita L. Jalandoni Provincial Hospital Molecular Laboratory in Silay City has achieved a 100 percent passing rate in the 2021 External Quality Assessment conducted by the Department of Health-Research Institute for Tropical Medicine.
The province's second Covid-19 Molecular Laboratory, established in partnership with Safeguard DNA Diagnostics Inc. at the Valladolid District Hospital, has contributed to the faster turn-around time in the early detection of infections in Negros Occidental.
Before concluding his address, Lacson recognized the health workers, hospital staff, disaster risk reduction and management personnel, and all the other front-liners in the fight against the Covid-19 pandemic.
"Your courage, self-sacrifice and devotion to purpose are the reasons why you are our modern-day heroes. On behalf of the entire province, please accept our heartfelt appreciation and gratitude," he added. (PNA)