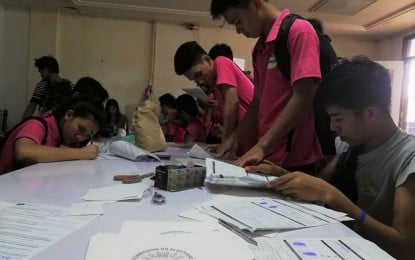 BAGUIO CITY – The Commission on Elections (Comelec) here is hoping to register at least 10,000 more eligible voters in the city before the September 30 deadline.
Atty. John Paul Martin, Baguio City's election officer, on Monday said they hope to get all eligible voters to register for the 2022 elections especially the new voters.
He said the 10,000 target registration is based on the 100 average daily transactions they receive which vary from the transfer, correction, revival of registration, or registration as a new voter.
The lawyer asked the public to visit them early and not wait for the deadline to avoid being exposed to coronavirus disease 2019 (Covid-19) due to overcrowding.
"Like in previous registration schedules, people were catching up on the last days of the registration which we hope will not happen considering that we are still in a Covid-19 pandemic," he said.
Martin also said the poll body has come up with a system of online filling-up of forms as a measure during the pandemic.
He said the Sangguniang Kabataan helps disseminate to their members the online filling-up of forms "so that they do not have to stay very long in the office when they register".
This is aside from informing the youth and make them realize the importance of registering and casting their votes on the day of the election.
While they want to further cut short the process, he said the appearance of the voter to the Comelec office is mandatory to obtain facial recognition and the taking of the thumbprint of the person to be properly listed.
As of June 30, there are 147,650 voters in Baguio which are lower compared to the 164,125 registered voters during the midterm election in 2019.
The decrease came after the Comelec ordered the delisting of voters who have not voted in the last two elections. (PNA)