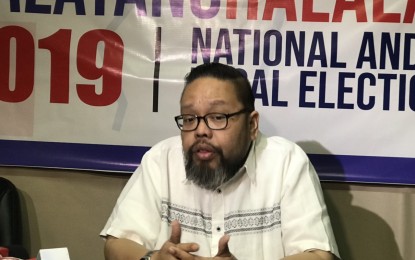 MANILA – The "deep" cut in the Commission on Elections' (Comelec) budget for next year will have an impact on the conduct of the May 2022 national and local elections, the poll body said on Wednesday.
This, after the Department of Budget and Management (DBM) reduced Comelec's 2022 budget by PHP15 billion.
"The DBM's deep cut into the Comelec's proposed budget will significantly impact how the Comelec will conduct the 2022 National and Local Elections," Comelec spokesperson James Jimenez said in a statement.
Jimenez said the Comelec is now reviewing the budget on where to make the adjustments.
"The Commission is currently reviewing its budget to see where adjustments need to be made. Even a cursory review of the National Expenditure Program, however, immediately reveals that the budget for the Electoral Boards will be one of the most affected," he said.
He said they will continue to push for the proposed budget of over PHP41.99 billion for next year.
"The Comelec assures the public, however, that it will continue to advocate for its budget in order to ensure that the 2022 National Elections will be honest, credible, orderly, peaceful, and safe," he said. (PNA)